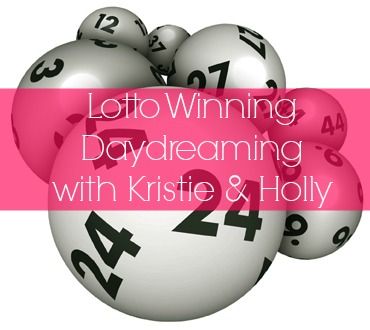 I was reading some of the other blogs and they are doing a link up with Kristie and Holly and I thought what the hell, this looks like fun.
So here is my list:
1. We would pay off our house (we may or may not keep it, but it would be good to know that it is paid off).
2. I would buy my parents a dream house. Either they could stay where they are or I would buy them some land and get them something nice, they freaking deserve it. I would also do the same thing for my mother and father in-law. I would also do something nice for my siblings and my sibling-in-laws.
3. Then I would buy the most beautiful RV there is (and a driver so my husband and I can enjoy a few adult beverages along the way) and travel all over the U.S. and find the most PERFECT place for us to live. My guess is that it would be in UTAH, I love that place. But I do know that it would be in the country some where, AWAY from people.
I would like to see the country side, so I think traveling like this would be awesome. But maybe at some point we would fly. But I would like to think traveling like this would be enough :)
4. I would put money away for R's education
5. I would hire a house keeper and a personal chef, I do not enjoy cleaning or cooking, so that crap is out the window for me.
6. Then I would throw a HUGE party for all my friends and family (fly them out to Utah, maybe rent a plane/jet and go pick them all up myself, WHOA that would be AWESOME).
7. I would donate money to St. Jude's hospital (NO CHILD SHOULD HAVE CANCER) and then I would start or find a REALLY good Kidney Cancer foundation to donate to.
8. I would start a foundation for couples who are recovering from a miscarriage. Help with medical bills, counseling, or just a shoulder to cry on.
9. And to leave on a less serious note: I would blog about how awesome my life is!! LOL Have a GOOD THURSDAY!